📢 Krazier Inc. is owned by Micah Iverson and is the parent company for all the Software as a Service (SAAS) tools my company is building.
The name "Krazier" has been with me for a long time, originally it started out as an LLC called "Krazier Designs" which I started with a good developer friend back in 2006. Eventually the company was dissolved and I started several other companies, joined a few, built a few small projects and decided in 2016 to form "Krazier Inc." as a way to organize all my projects into one core entity when I moved back to Colorado from Minnesota.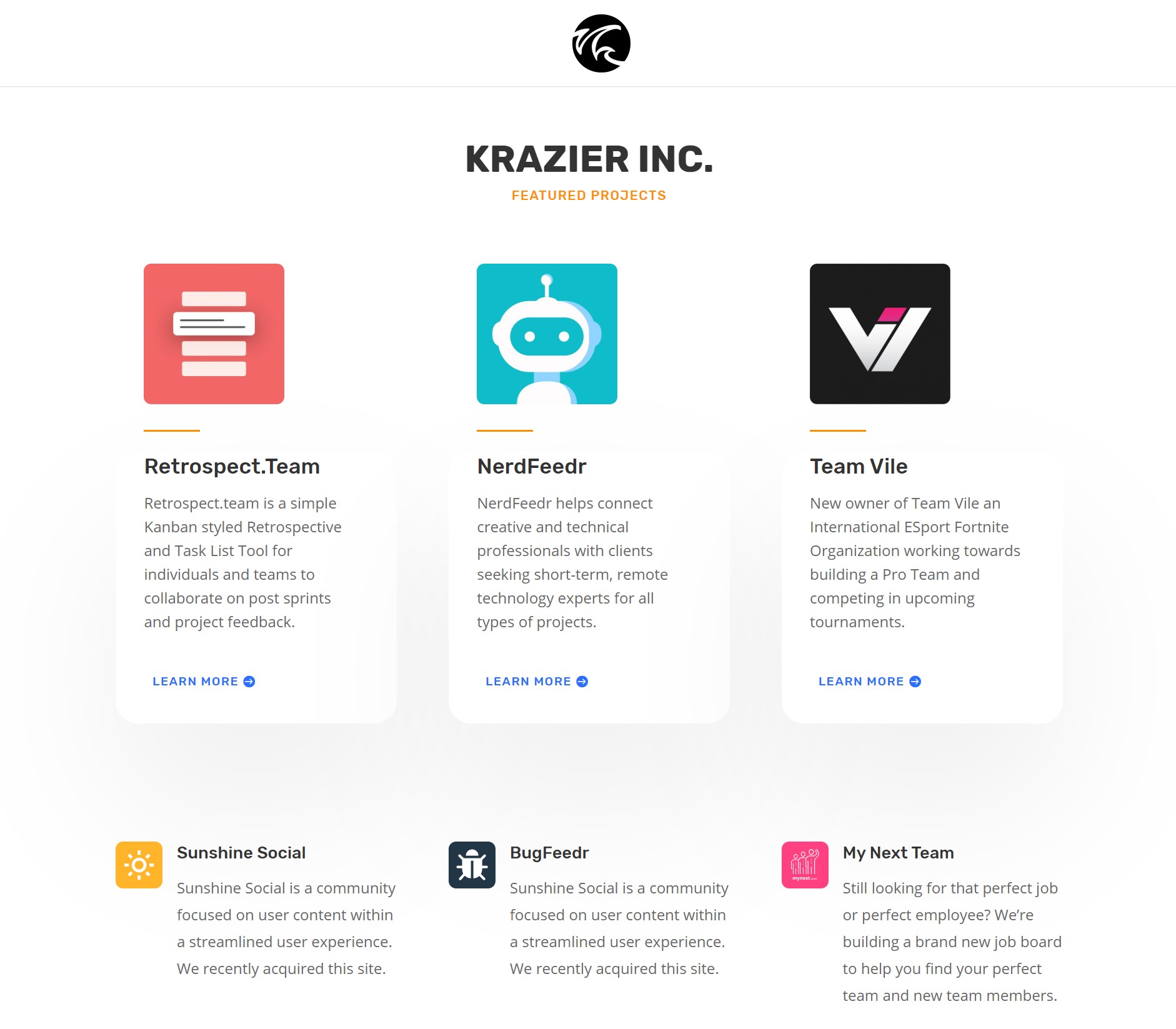 razier currently has 12 "Core" projects which are public and actively being used by thousands of different types of users for different purposes.
These Projects include…
Most of these projects are tools we built ourselves from the ground up to meet our own needs, a couple of these sites we actually acquired (Selldom, Sunshine) and we are re-building them to match our technology stack and to expand the features. Chaos Printers is a "re-seller" services that we are experimenting with.
In addition to these sites, we have a few other projects we are working on but have not publicly announced, we'll be launching them throughout 2020. We'll also be pushing out updates to our existing projects as well.
With having so many different projects, it has been difficult to try and maintain a blog for each and every service, so it's a good time to merge them into one big blog so we can more effectively create new content in a centralized location.
2020 will be a very busy year with hopefully some new growth both in traffic and revenue. To stay up-to-date with everything, we suggest subscribing to our newsletter, following us on Twitter or Facebook and also follow me on Twitter.
Thank you for following along!
:: Krazier