Retrospect.Team
Retrospect.team is a simple Kanban styled Retrospective Tool for teams to quickly collaborate on post sprints and project feedback.
 Create a board, share it publicly or privately with your team members or friends, add cards and take action.
Build any type of list you need, task list, list of resources, idea list and then share with the world for real-time collaboration.
Start a board with one of 5 templates: Retrospect, Star Fish Retrospect, Six Thinking Hats, ToDo's or Pros and Cons. Then customize to meet your own needs.
Visit Retrospect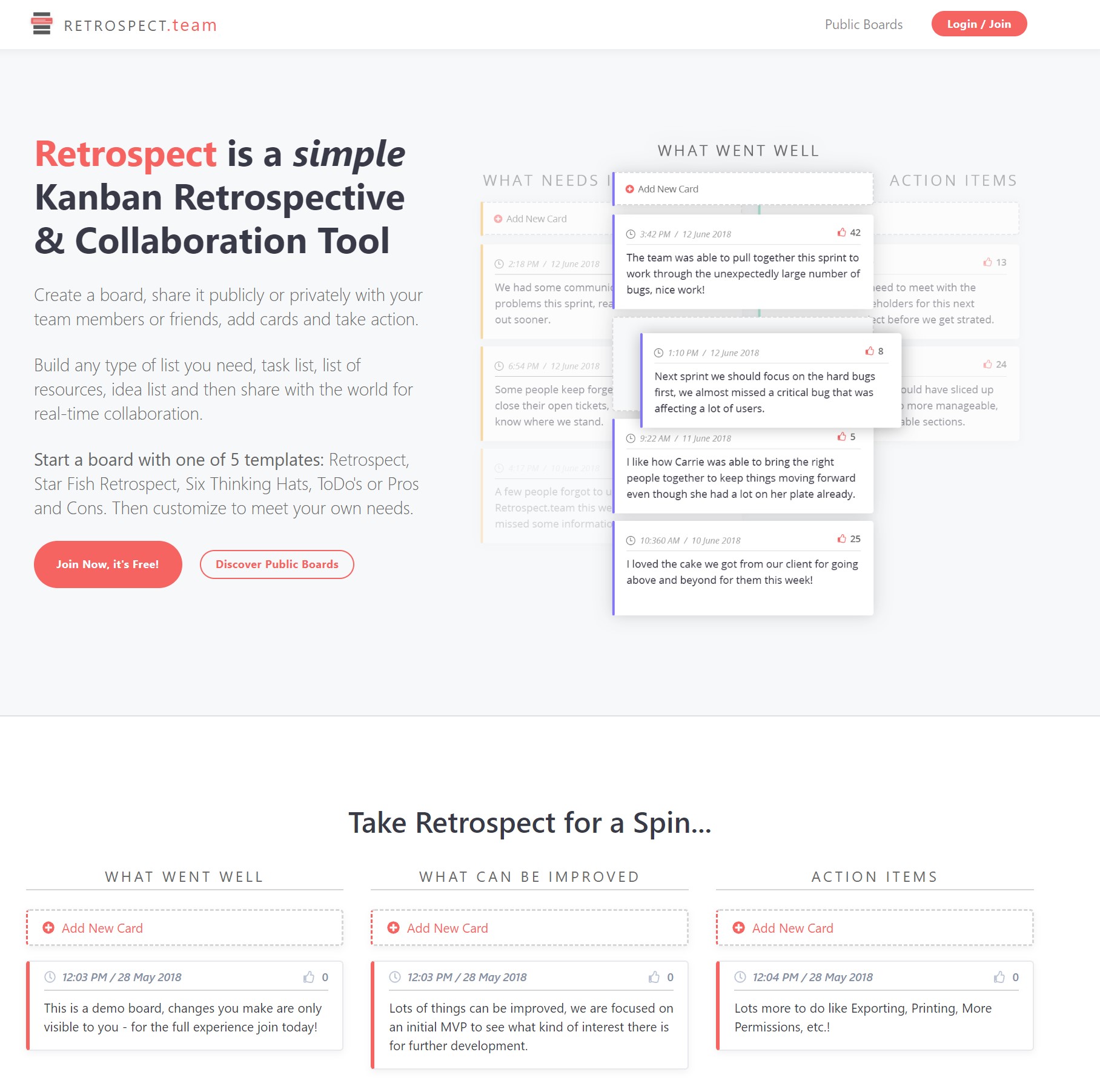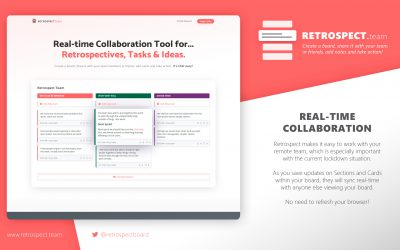 Retrospect.team was first launched in June of 2018, a little over two years ago! Hard to believe it's been that long already. Today we are officially announcing all the new updates and features and...