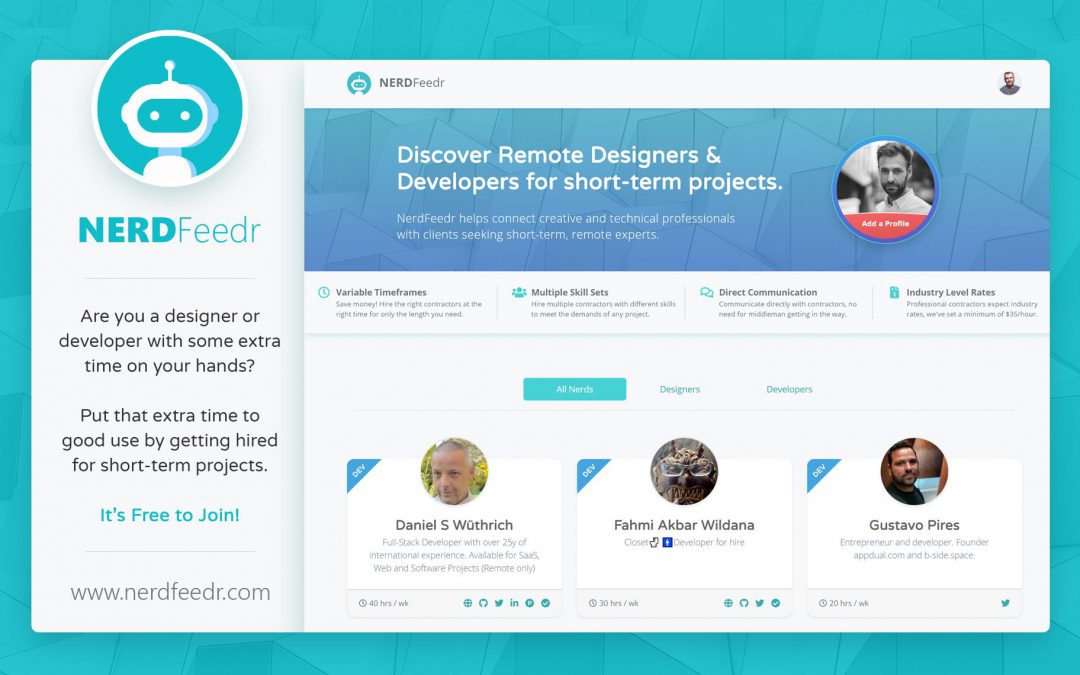 🤓 Discover Remote Designers & Developers for short-term projects. NerdFeedr helps connect creative and technical professionals with clients seeking short-term, remote experts.
In 2018 we launched
NerdFeedr
as a simple service for finding freelance, remote designers and developers. The first version of the site was built using WordPress and was updated manually by us for every user on the site – this was tedious to say the least. In 2019, we decided to rebuild the site from the ground-up to be more self-managed and finally did a full relaunch on
July 10th, 2019
.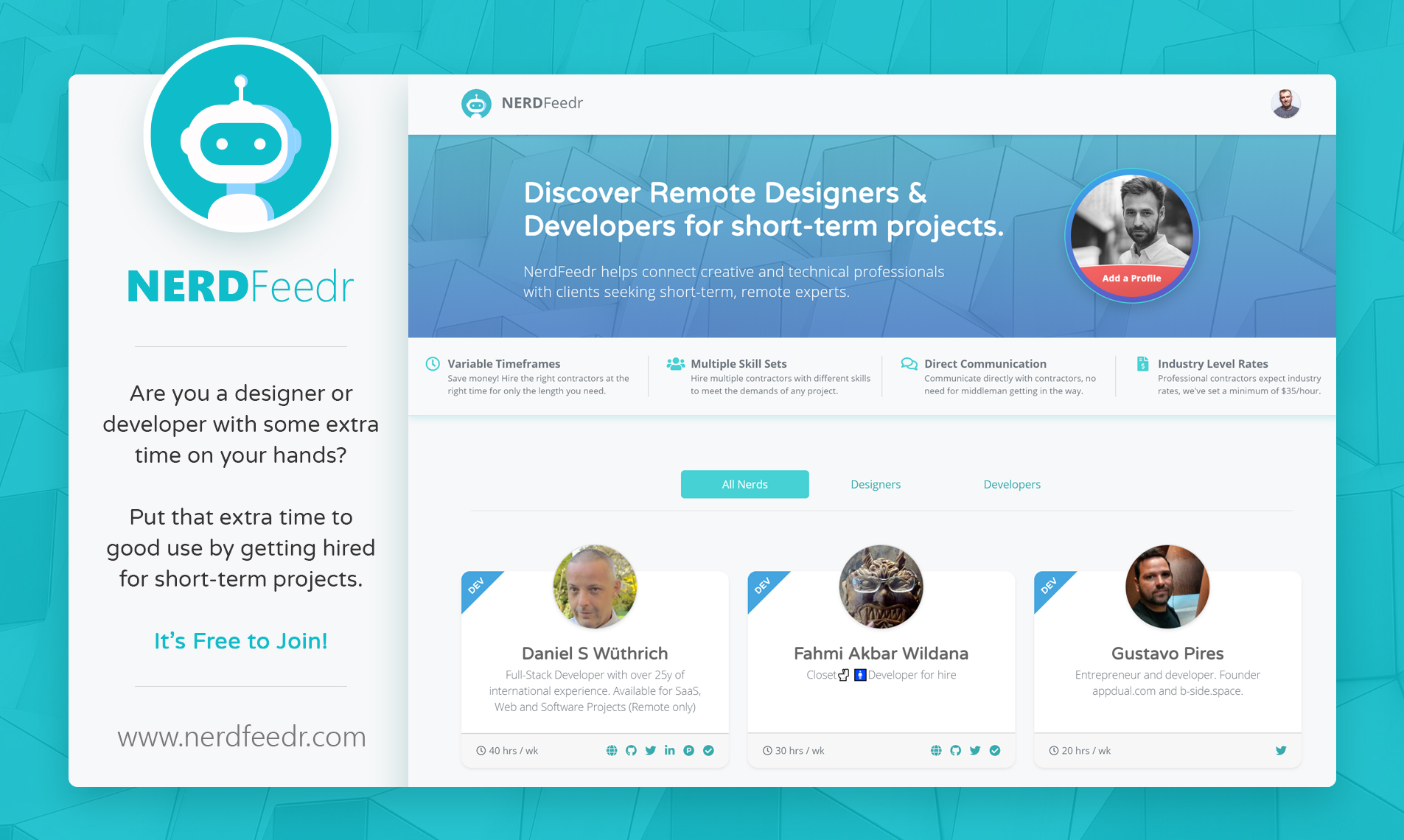 NerdFeedr now has these features…
Self Registration: Designers and Developers are now able to create and manage their own accounts!
Niche Focus: Members can join as a Designer or Developer, we've decided to focus on these two user-types rather than trying to be something for everyone.
Flexible Biography: We allow our members to create long, detailed bios to properly explain who they are and what they can do. We even include the ability to use Markdown for additional formatting.
Projects: Designers and Developers love to showcase the projects they have worked on over the years, we added projects to help them showcase their work but also for prospective clients to see some of their work.
Industry Rates: One thing we focused on was trying to prevent the "Race-to-the-bottom" pricing mentality you find on other services like UpWork. We have set a minimum rate of $35/hour rate expectation for our freelancers.
Direct Communication: We don't try to hide who our freelancers are, we allow our members to use their full name, link to all their social media accounts, add links to their website and even GitHub profile. We want companies to find talent that fit their needs, if we hide who our members are then it's harder to get to know them and understand their process and skill sets.
Variable Time-frames: Our freelancers typically have a set number of available hours to work per week, many projects require only a part-time person. This connection allows companies to hire people for the time the project requires, rather than 90+ day agreements like most recruitment firms.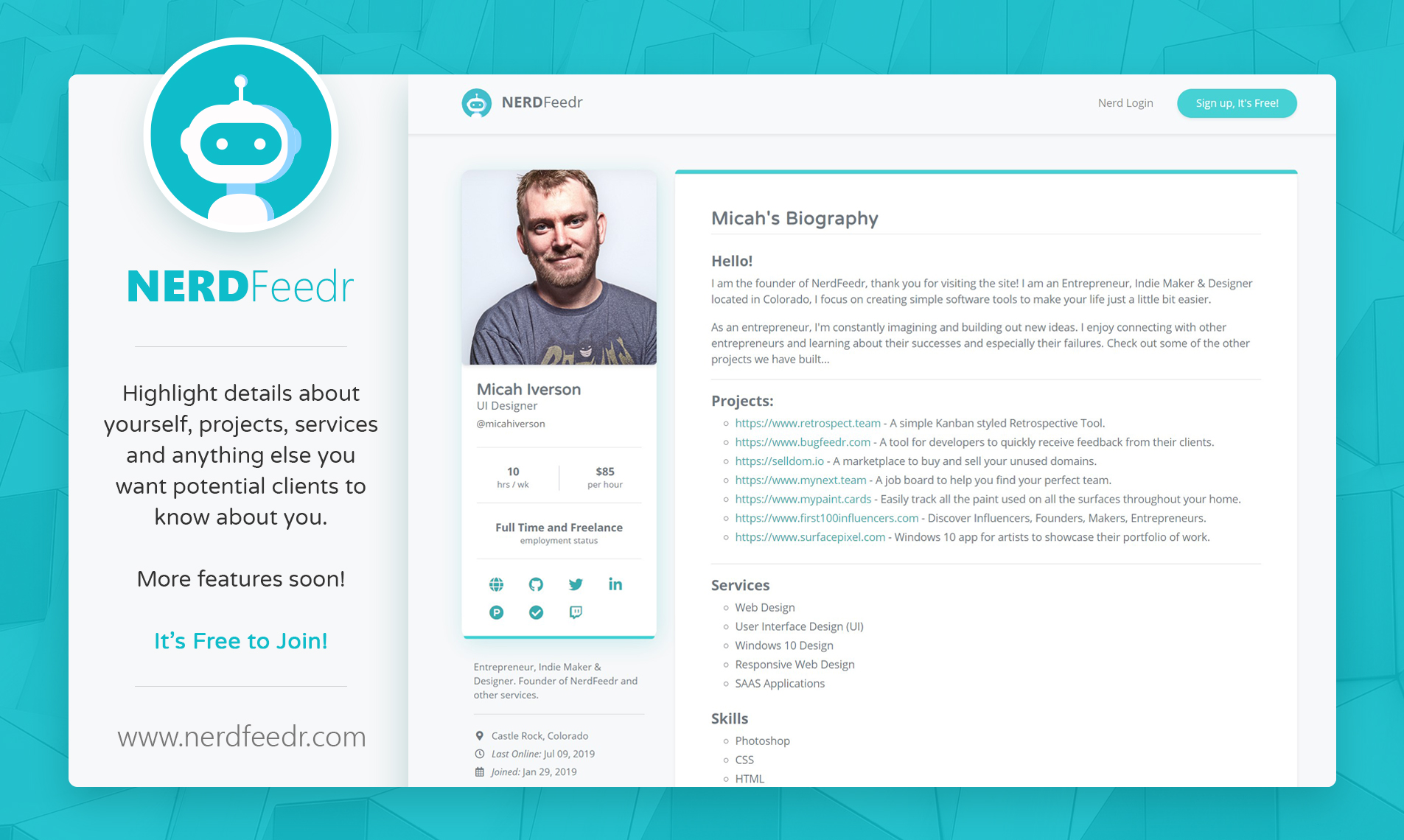 Over the past few months, we have continued to gain new members and traffic to the site. We are eager to build additional features to help our members find work and have a long-lasting relationships with a new set of clients.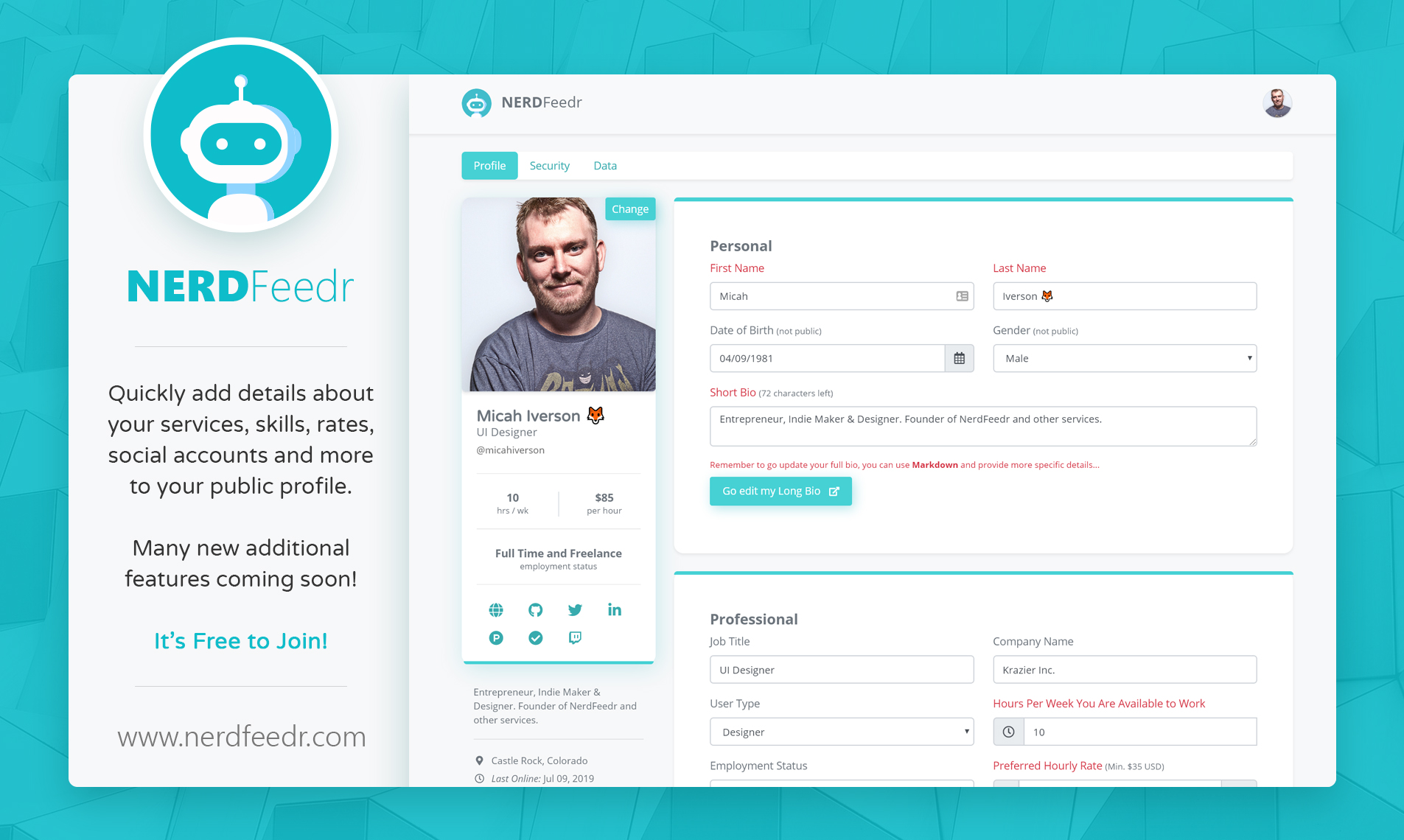 Are you a Design or Developer looking for additional work? Then you should come and create a freelancer profile on NerdFeedr.
Are you looking to hire some creative or technical talent for your project? Come take a look at all the freelancer profiles on NerdFeedr and find someone who might be a great fit.