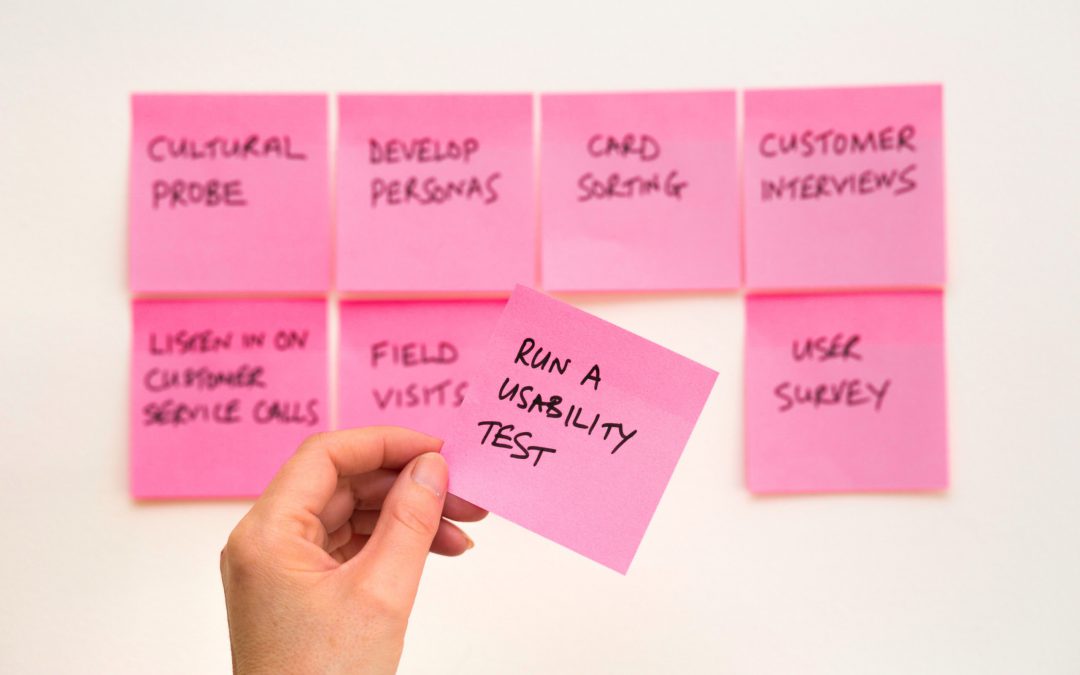 2020 brings some new Scrum Retrospective tools for software development teams to try out. We have collected a new top 10 list of tools for Agile teams…
Retrospect is a simple, real-time Kanban Collaboration Tool created by us, Krazier Inc. It's easy to create a board, share it publicly or privately with your team members or friends, add cards and take action. Retrospect offers 6 default templates to choose from, including a 10X Planner for your daily life. One unique feature of Retrospect is that it offers you the ability to use Markdown within each Card, allowing for styled content that's easier to read and understand. 2020 will bring additional improvements geared toward teams.
Cost: 3 Free Active Boards / $16 per year upgrade.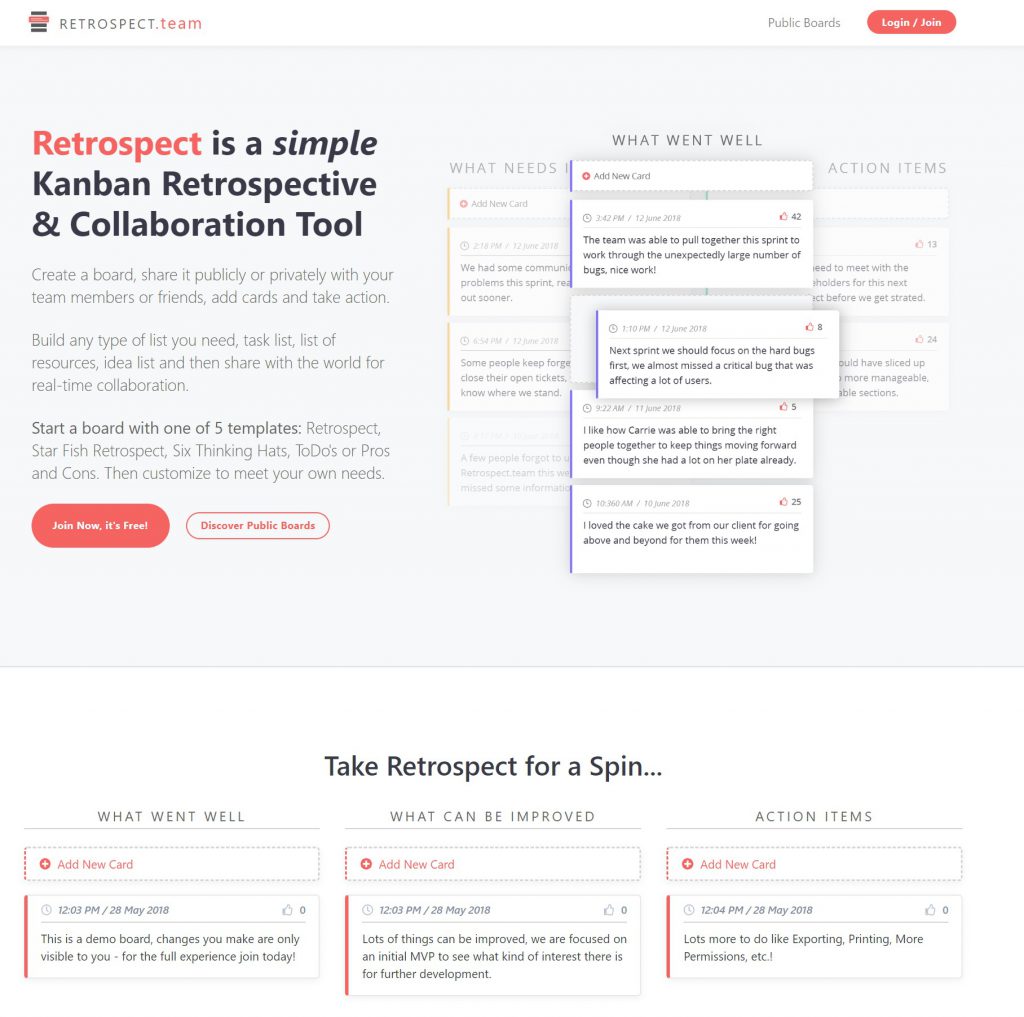 A retrospective is a candid, team-wide discussion about how the team is doing, both the accomplishments and the challenges. When done right, it creates more effective, more close-knit teams. Outro was created in NYC by Taylor Crane & Danny Pirajan. They have hosted retros weekly since 2011 (across many teams), and have seen over and over again the positive change it creates. This compelled us to turn what we love about retros into a beautiful product for any team to use.
Cost: 4 Free Boards / $10 per month upgrade.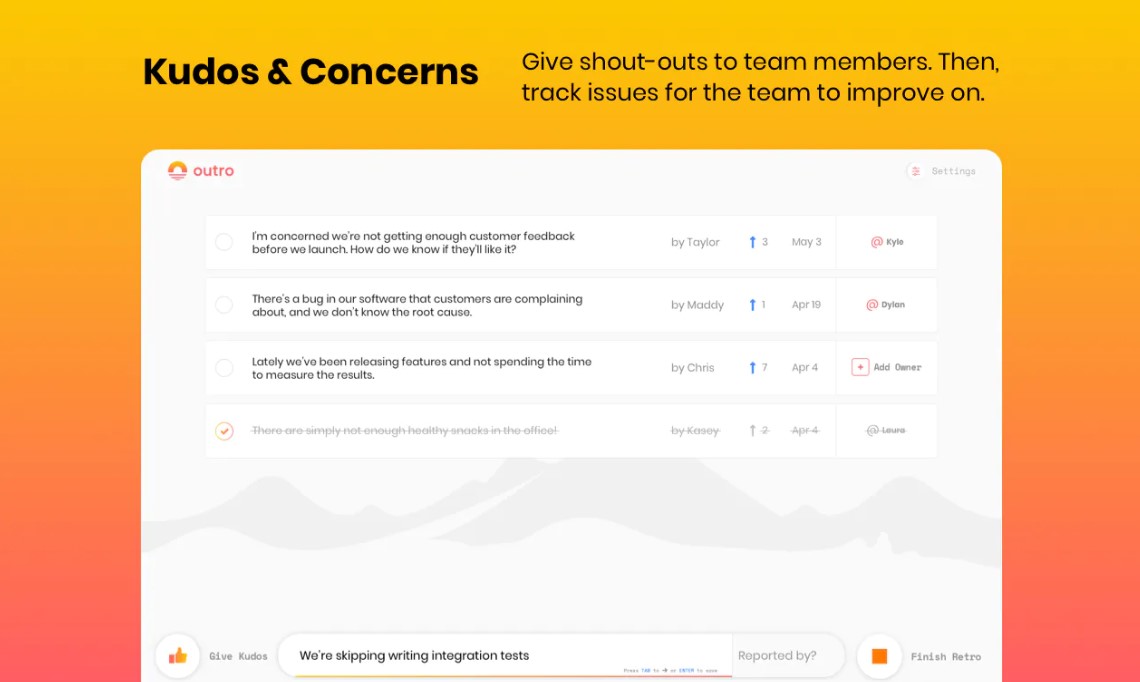 A fun simple tool for agile retrospectives. Retroly is a tool for teams that want to flourish and have impactful retros every single time. It helps improve remote or co-located teams improve their performance with retrospectives.
Cost: Free During Beta.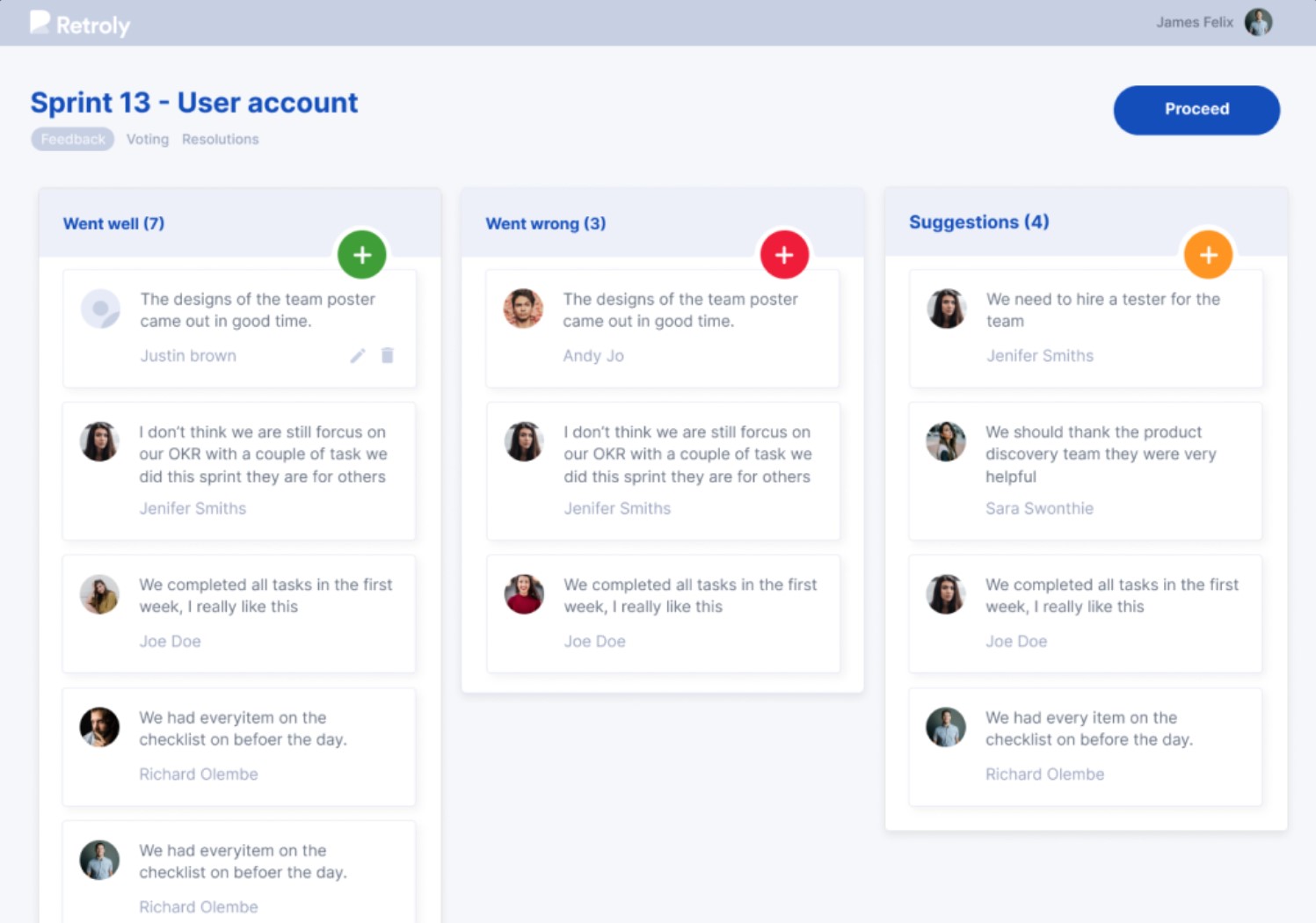 Sprintlio is a powerful and intelligent retrospectives tool built to seamlessly fit between Slack and Jira for modern agile teams. Agile, Scrum, Kanban, Lean, Agile-ish, Waterfall – if you run retrospectives, this is the tool for you.
Cost: 30 day free trial / $25 per month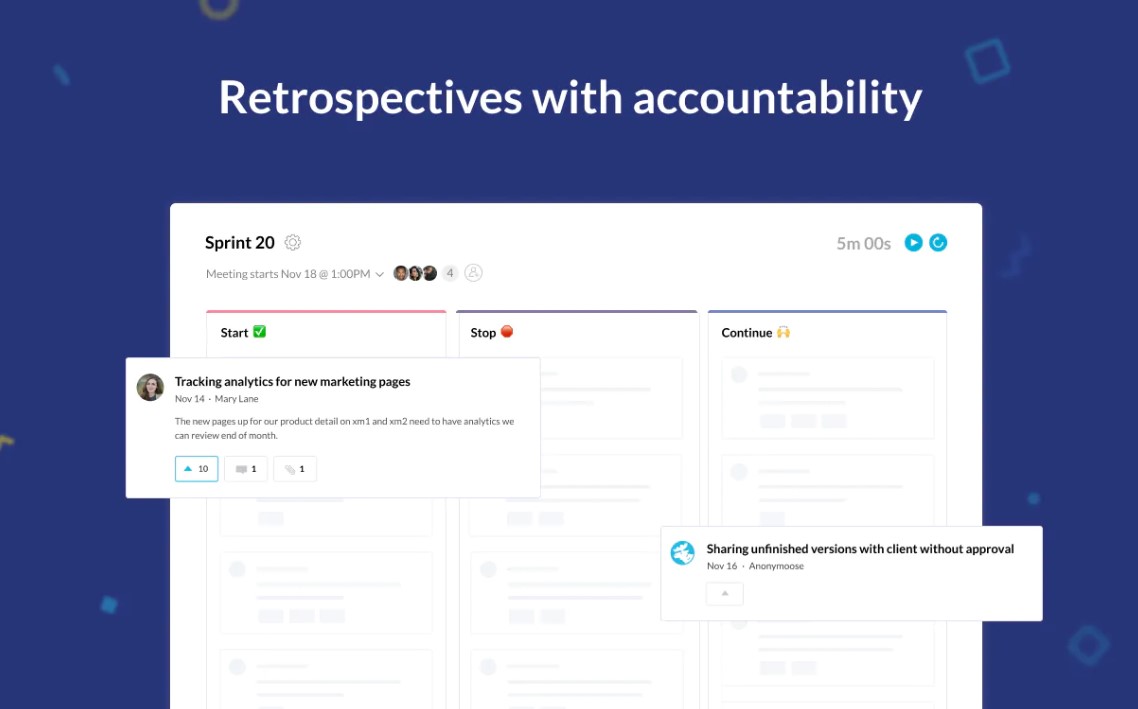 Metro Retro is a free web app that helps teams run productive, engaging and fun retrospectives. It uses real-time updates, adaptable templates and a quirky sense of humor to riff on the classic paper based retrospective but taking advantage of modern tech!
Cost: Free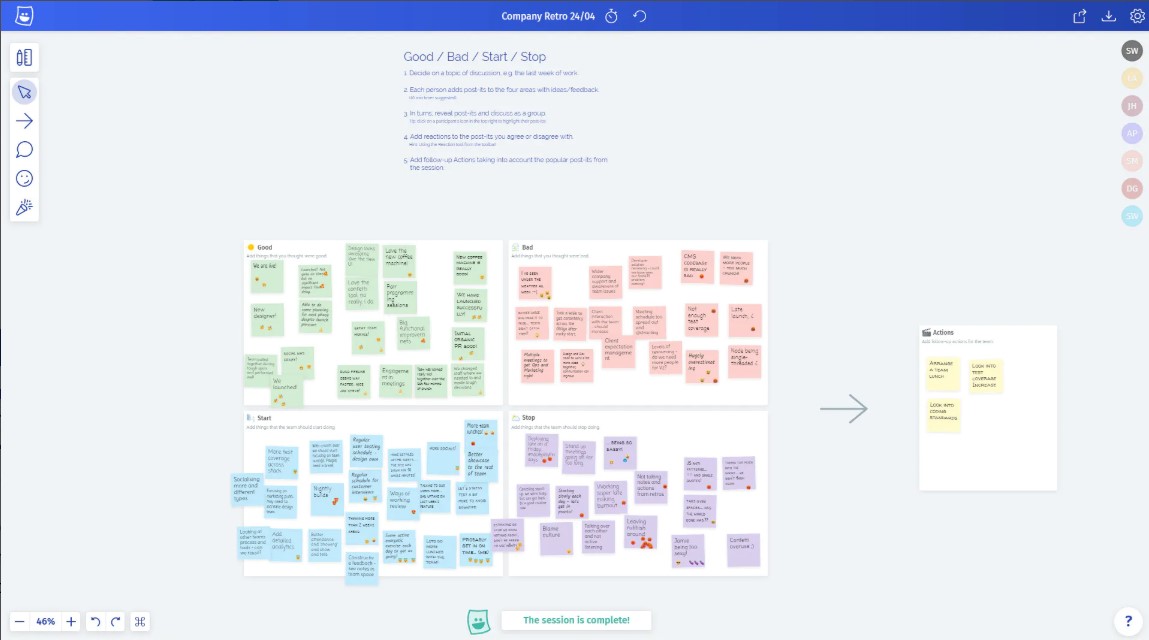 Neatro helps your team grow with a selection of effective and industry-proven retrospectives. Whether you're leading a remote or in-person retrospective, pick the activity that matches your team's context. Create action items and assign owners in realtime.
Cost: Free During Beta.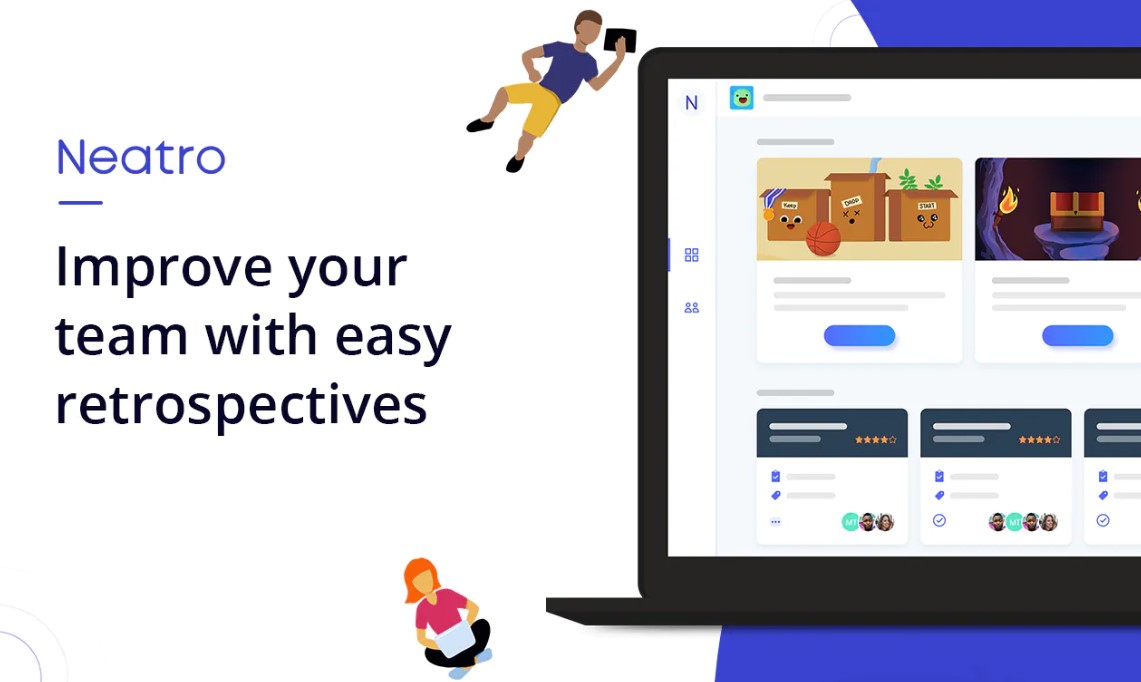 The agile retrospective tool. Organize your retrospective in an efficient manner. Constantly collect feedback. Focus on important topics. Improve sprint by sprint.
Cost: 1 Board Free, 10 Boards 25€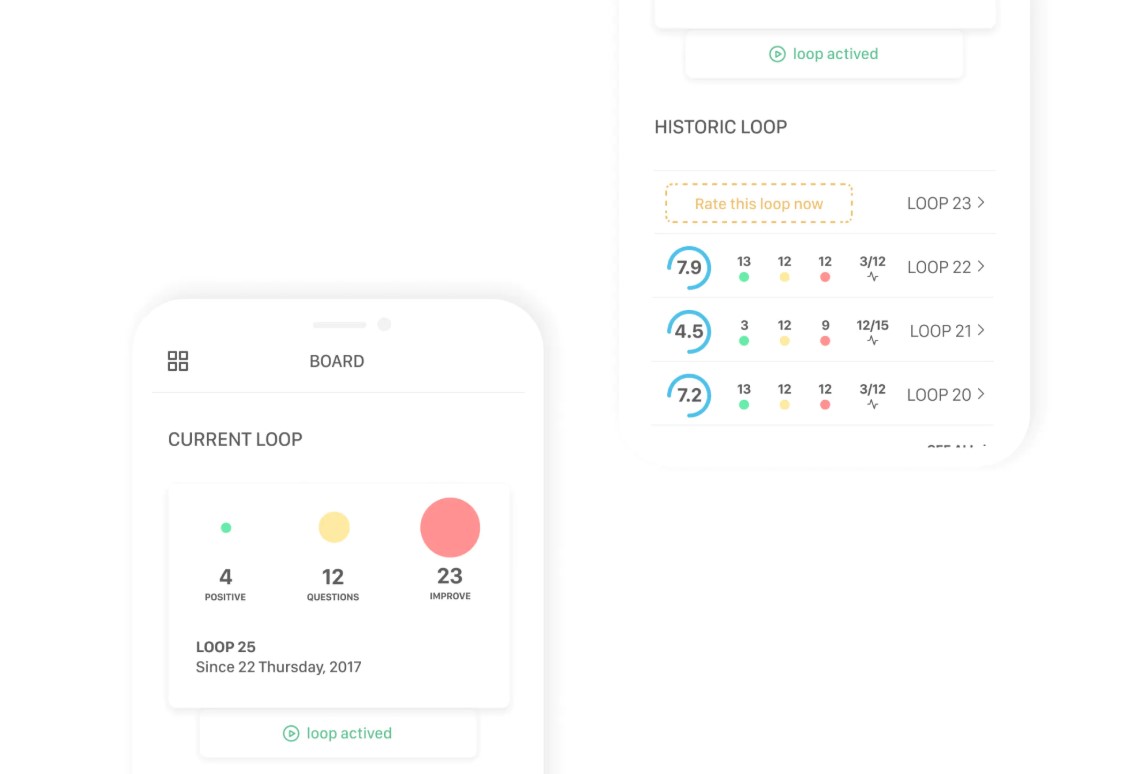 Parabol is a free, open-source web app for running engaging & effective retrospective check-in meetings that can run in realtime or asynchronously. Integrations with Atlassian Jira & GitHub and forwardable meeting summaries make follow-up a snap.
Cost: Free for Personal, Unlimited $6 per month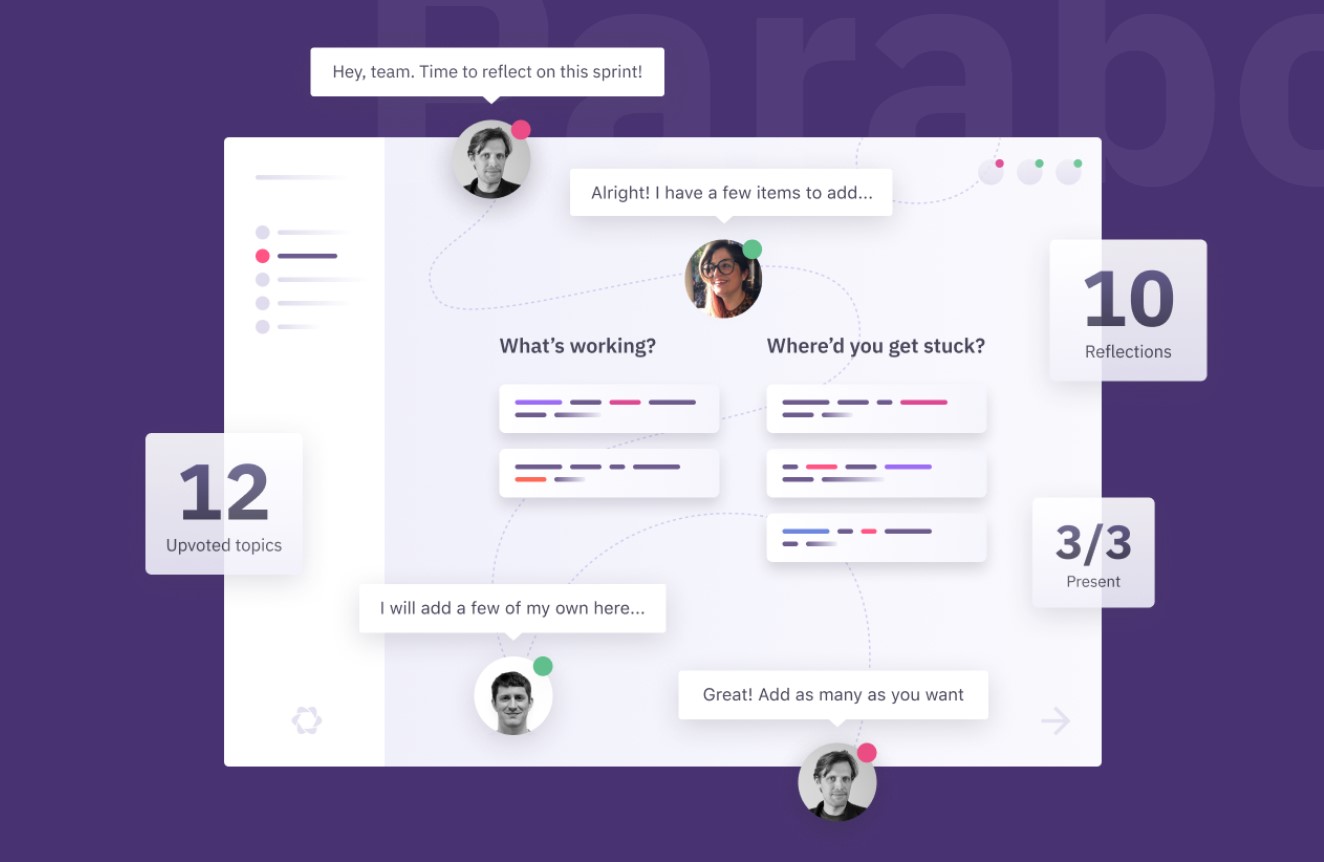 Self-Retrospective. Do a self-retrospective to create a plan for improvements in different parts of your life. Get an email after a selected time period to track and improve your personal development.
Cost: Free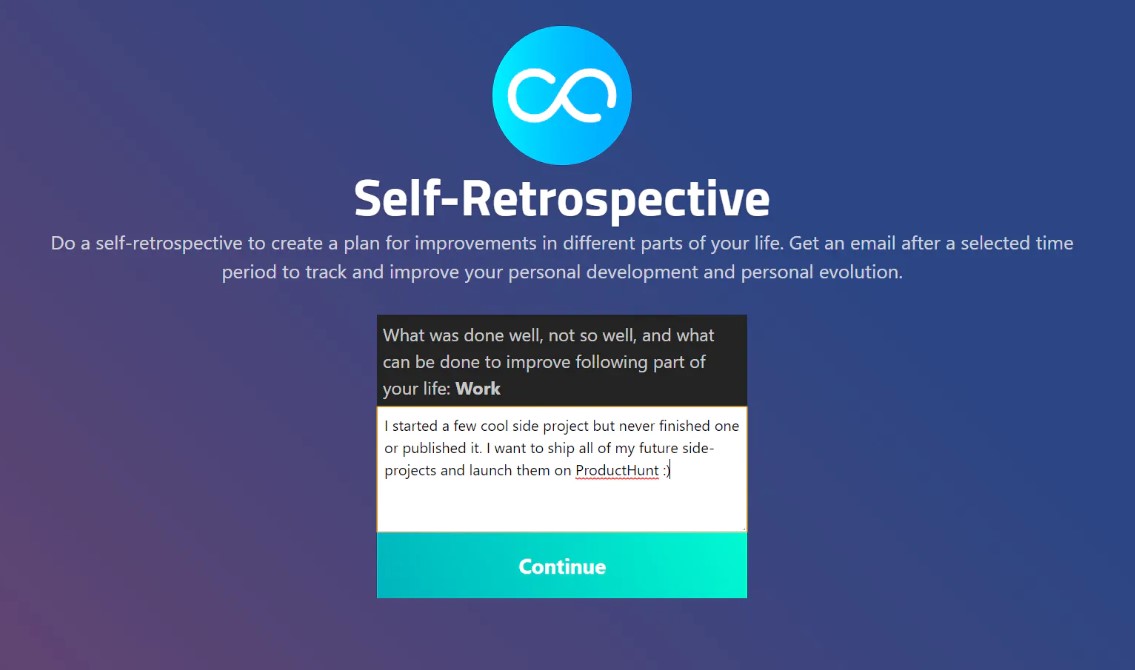 Empower your team for happiness. Focus on your team's improvement and alignment by following well structured meetings for retrospective and daily stand-up. Interested? Keep reading.
Cost: 1Board Free / $29 per month "Starter" / $69 per month "Standard"