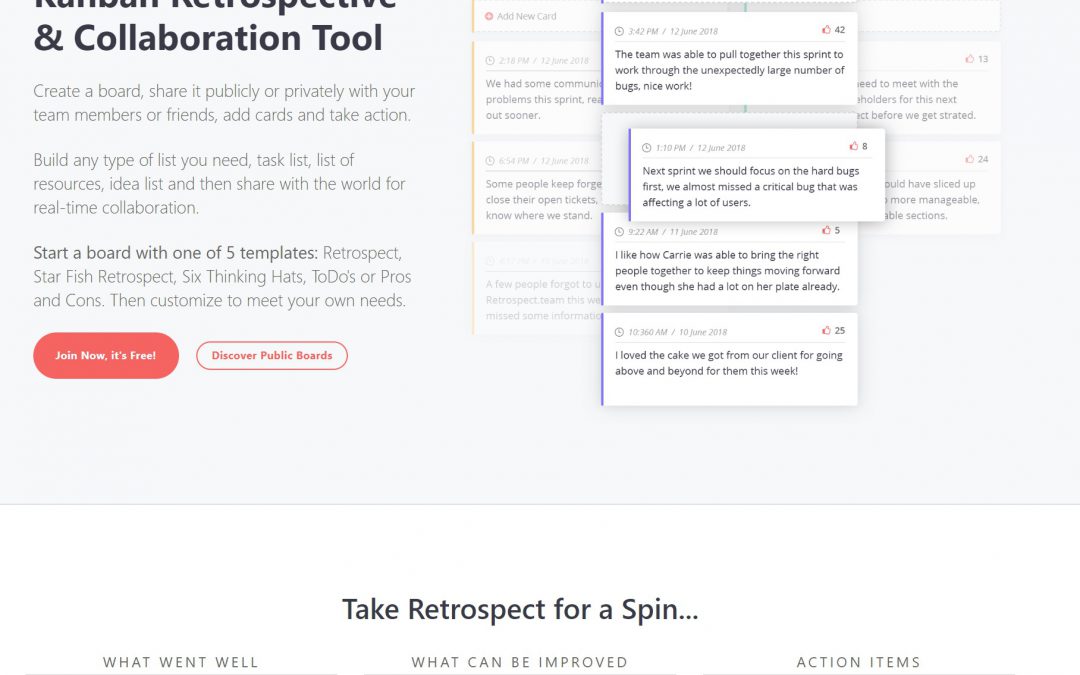 👊 Retrospect.team is a simple Kanban styled Retrospective Tool for teams to quickly collaborate on post sprints and project feedback.
Back on August 6th, 2018 we launched Retrospect.team as a way to internally collaborate on projects and to do retrospectives. We had tried "ideaboardz.com" but it just didn't have the fit and finish we were looking for and it seems to no longer be supported. We loved the simplicity of the tool though and set out to build our own version.
Retrospect team is very easy to use and can be used in many different ways…
Create a board, share it publicly or privately with your team members or friends, add cards and take action. Build any type of list you need, task list, list of resources, idea list and then share with the world for real-time collaboration.
Start a board with one of 5 templates: Retrospect, Star Fish Retrospect, Six Thinking Hats, ToDo's or Pros and Cons. Then customize to meet your own needs.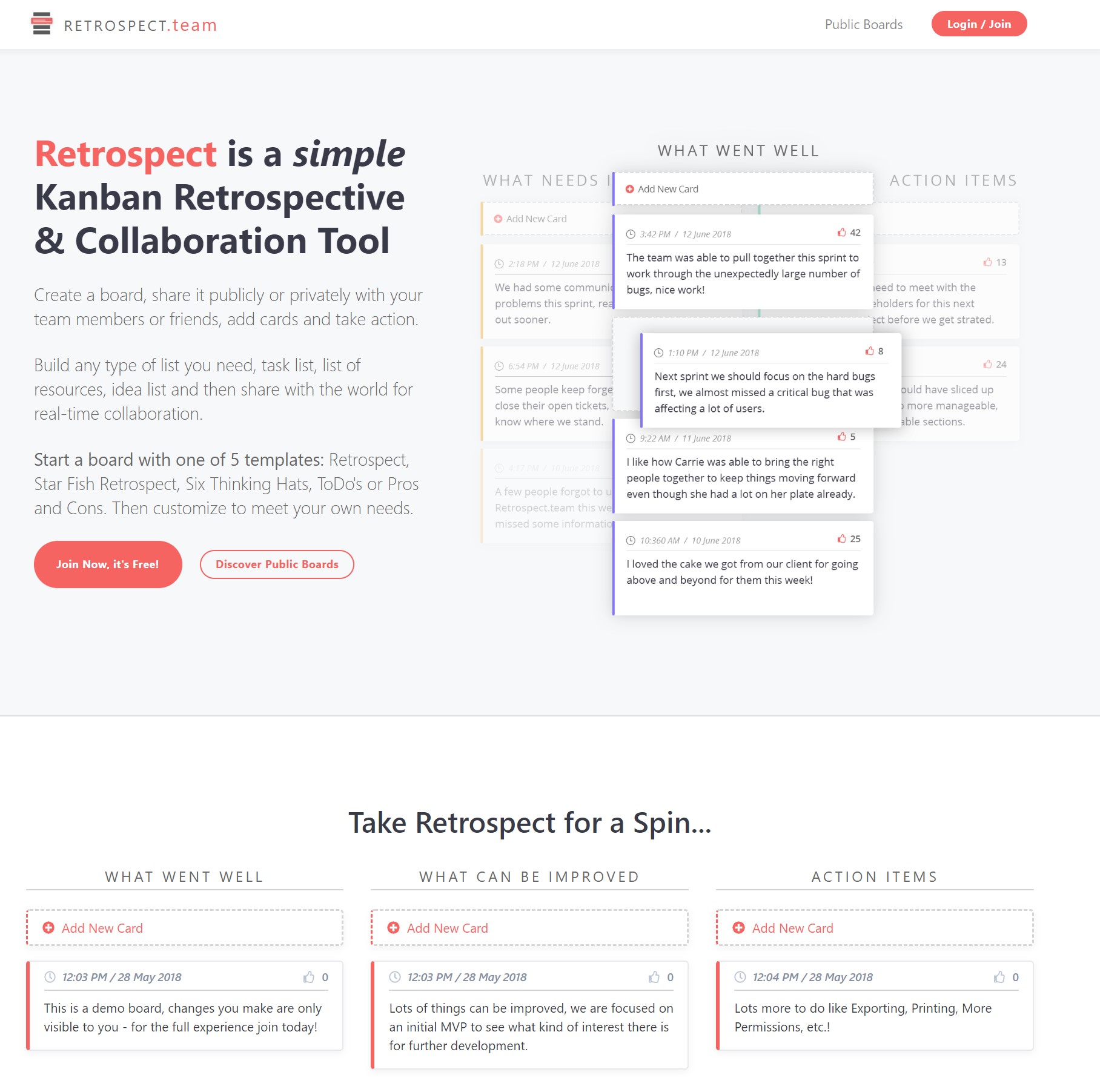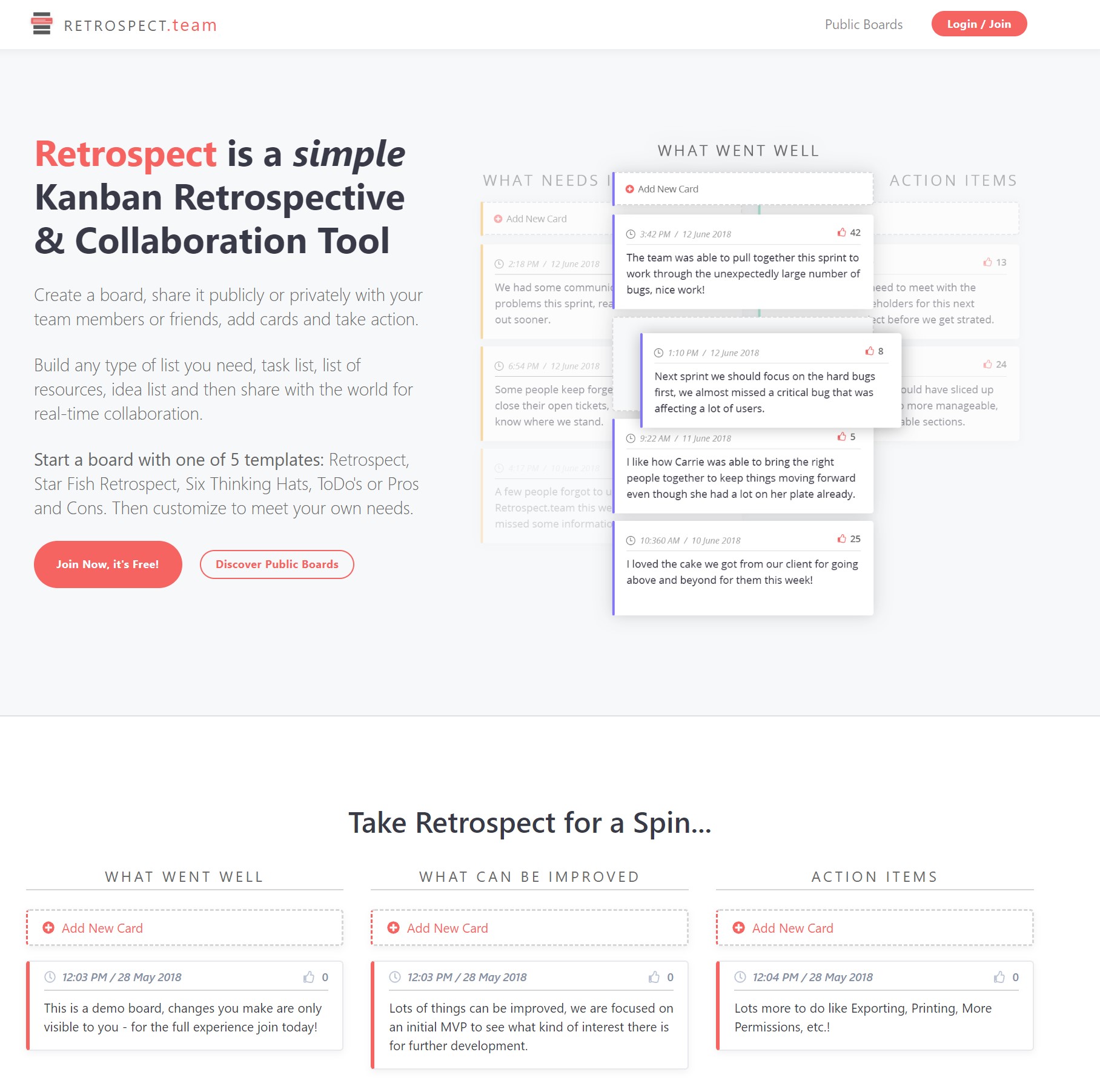 You can create up-to 3 boards for free and if need you can upgrade to our unlimited plan and advanced board features for just $8/mo.
Come give Retrospect a spin: Retrospect.team